If you're a real estate agent, how do you generate seller and buyer leads?
If you're not using Google ads, you might be leaving money on the table. Google ads (also known as Paid search or PPC) campaigns allow you to reach leads when they are ready to buy, or ready to sell their homes.
Sounds interesting? Let's dive into how to turn Google ads into a real estate lead gen machine:
Why use google ads for real estate
The real advantage of using Google Ads is that it allows you to target intent – you choose to only show your ads to people who are searching for the service you offer.
This increases the relevancy of your advertising, lowers your cost per lead and yields a better ROI than almost all other advertising channels. 
Google ads can also be used to generate different types of leads, depending on your goals.
While you can't control exactly who clicks your ads, by advertising on specific search themes you should be able to get pretty close to targeting your ideal lead when they are ready to sell, or considering selling their home.
Generating selling leads
If you want to target people selling their house, you can base campaigns around keyword themes like "sell my house", "sell my apartment", "realtor for selling home" or "seller agent near me".
Generating buying leads
If you're looking to generate buyer leads you might look at keyword themes like "buyer agent near me", "buyer agent NYC" or "find realtor near me".
More generic keywords
You can also target more generic keywords like "Boston real estate" but these tend to be more expensive per click, and often get clicked by people who aren't looking for a real estate agent, or are just browsing. Since you pay for each click on your ad, it's best to choose super-specific keywords to keep your cost per lead low.
How to run google ads for real estate
When it comes to running effective Google Ads for real estate agents, there are several options.
These vary in how much they cost, the time you need to invest, knowledge required and the typical ROI.
Let's break down these options:
Option 1: Hire an agency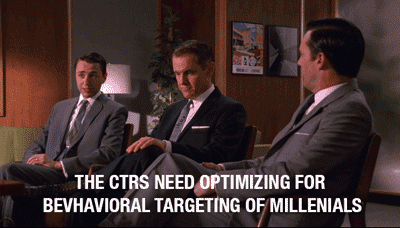 Hiring an agency is a popular option for real estate agents.
While this is typically the most expensive option, it is highly recommended, particularly for real estate agents with no digital marketing experience.
Agencies can get you up and running, and get your Google Ads account in a good place much faster than you can do it yourself.
Cost
A good agency can be expensive. Frankly, any good agency is going to charge a decent price. If you go for the cheaper options, you can almost be guaranteed a false economy. Cheaper agencies tend to overload their account managers with clients, so your Google Ads account seldom gets the attention it needs to thrive.
Budget about $1-2k per month here for a reasonably legit agency. Agency pricing models can vary, with some charging a flat rate each month, and others charging based on a percentage of ad spend.
Time investment
One significant advantage of hiring an agency is that it frees up your time to focus on handling inbound leads. Look for an agency that can do everything – landing page design, copywriting, bid management and conversion rate optimization etc.
ROI
This is the important part – while agencies require a bit more of an upfront spend to get results, the ROI is typically pretty good. And if not, you can always ditch the agency and find one that can deliver better leads!
Option 2: Hire a freelancer
If you're just dipping your toes in Google Ads, hiring a freelancer might be a good choice. 
If you choose to run Google Ads yourself there is a significant learning curve (especially if you're new to digital marketing) and lots of mistakes to be made. Working with a freelancer should help you avoid these mistakes, and get your account up and running quickly.
Good sources to find Google Ads freelancers are UpWork, Fiverr and PeoplePerHour.
Cost
This is really up to you, a real PPC specialist is going to cost a lot ($100+ per hour), while a less seasoned freelancer can be pretty affordable ($30-60 per hour). Typically the spend here will be less than for an agency, but of course this depends on the freelancers level of expertise.
Time investment
Again, this can vary. As a general rule of thumb – working with a freelancer might require a little more of your time, but others might be as hands-off as an agency, it all depends on who you choose to work with, their level of experience, and the level of involvement you want in the day to day running of the account.
ROI
The ROI here should be pretty similar to working with an agency. As long as they know their stuff and have a proven track record – expect results, if not, ditch them and move on.
Option 3: Do it yourself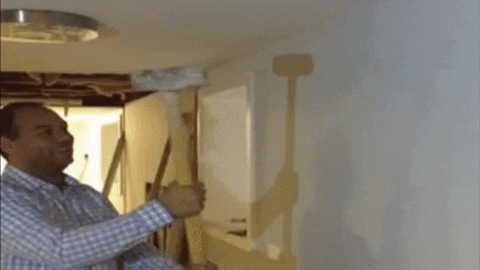 If you're a real estate agent, we'd actually discourage you from trying to launch Google ads campaigns yourself. There's a lot to learn, and you'd most likely be better off focusing on your core areas of expertise.
More often than not, it's more efficient to hire someone with Google Ads expertise, and focus on handling the leads they generate yourself. There's a good reason why there's an entire industry of Google Ads agencies and freelancers out there!
However, if you're the do-it-yourself type, or you're looking to expand your areas of expertise you can build, launch and optimize Google Ads campaigns entirely by yourself.
Here's how:
Where to learn
Funnily enough, the best place to learn Google Ads is from… Google! Yes – they offer a full training course and certification via their Skillshop platform. This course is in-depth, free and highly recommended for beginners. Google also offers training for other products like Google Analytics, which is a great foundation course to begin your digital marketing education.
Udemy also offers a bunch of training courses, with lots of content available from beginners to advanced strategy, it's definitely worth a look, but we'd recommend getting the certificate from Google themselves to start.
Cost
The 'cost' here is nothing (unless you pay for a course!), but what you should consider is the opportunity cost of learning how to run a paid search campaign. Weigh up whether this is a good use of your time, or whether your hours could be better spent elsewhere.
Time investment
To run effective PPC campaigns, you'll need to sink some time into learning. But even once you've completed a course, and launched your campaign, the learning doesn't stop.
Experienced paid search practitioners will tell you – the best lessons are learnt from live campaigns, where you can see the impact of changes to the account, and test out different strategies.
ROI
This is an interesting one – while it might take some time to get ramped up, once you can effectively build and scale Google Ads campaigns, you'll be able to quickly and systematically generate leads for any type of business. It's a pretty powerful skill that can boost your career advancement, or set you up to transition into a new type of role in an organization.
NB: If you're looking to become a digital marketer, check out this guide.
Conclusion
There's a lot of options, and a lot of potential for real estate agents to run effective Google Ads. We've broken down some popular options in this article. But, as with any marketing project, the best course of action is to test, review results and optimize from there. 
Don't suffer from paralysis by analysis and weighing up the options – investments in proven marketing channels are almost always a solid bet, and if it doesn't work out at first, be sure to try a different approach.